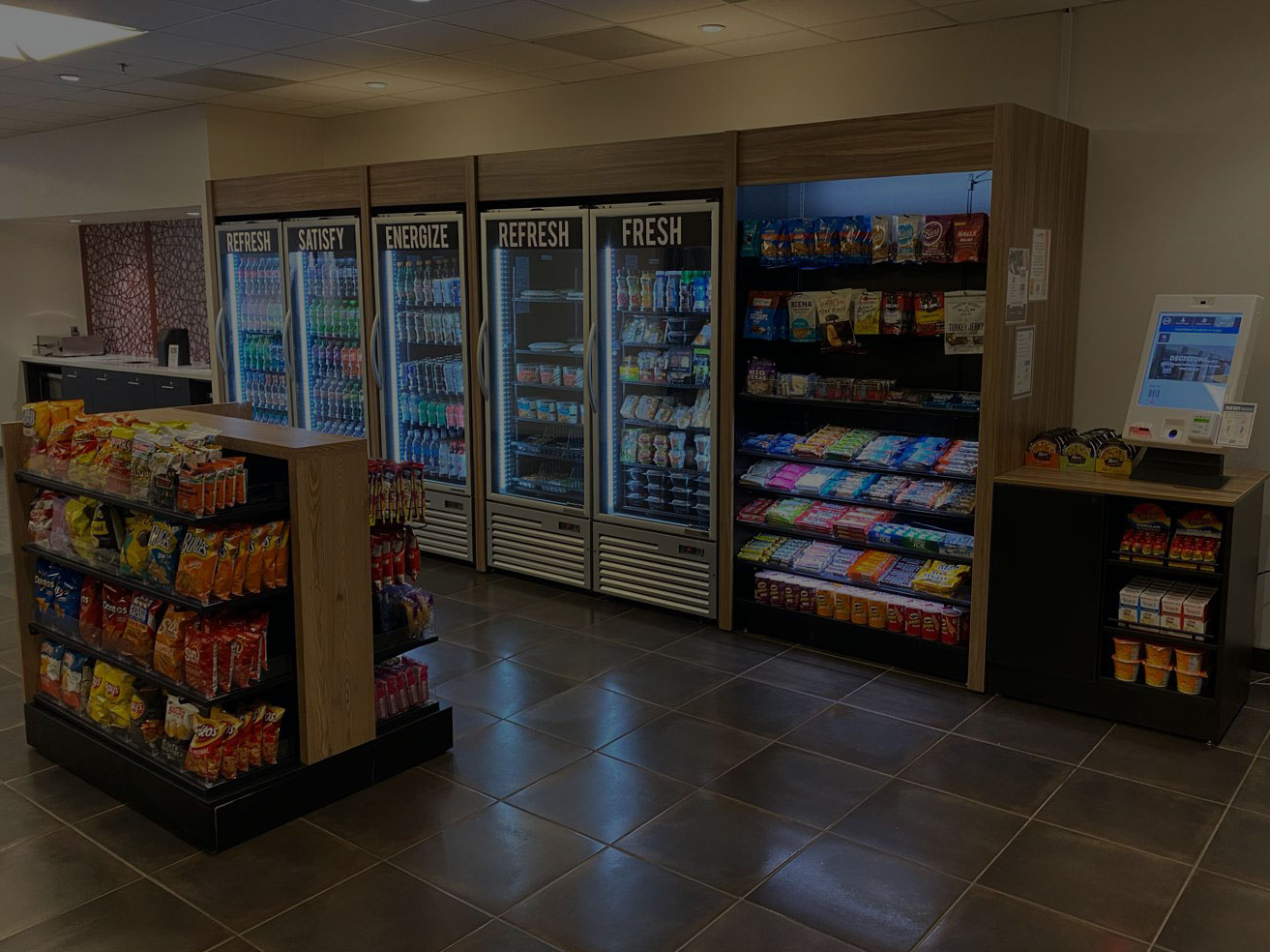 Cumberland Convenience Services
Family-inspired. Customer-focused.
ABOUT OUR BUSINESS
As a family owned and operated business, we believe that innovative technology and "old fashioned" customer service work together to provide value and exceed expectations for our clients.
We are a full-service on-site food and beverage solutions provider located right here in Middle Tennessee that proudly services the greater Nashville area. We are experts in improving the customer and employee experience by maximizing breakroom space and functionality to make customers feel more at home and encourage collaboration, boost morale and increase productivity among employees.
For more than 30 years, BreakRoom Vending has provided snack, beverage, coffee and other refreshment solutions to businesses of all sizes in Middle Tennessee. With experience and expertise in office, retail, hospitality, manufacturing and distribution centers, and public institutions, we proudly create personalized solutions for each of our client's needs.
Your business doesn't treat its customers and employees like a number, and neither do we. By understanding our clients, their business, and their needs, we deliver exceptional value through state-of the-art technology and personalized customer service. Our guiding philosophy is to partner with our clients to create an on-site food and beverage solution unique to their individual needs with exceptional customer service and value. These principles have served our company well for 30 years, and will serve us well for 30 more.
BreakRoom Vending is honored to provide on-site market, vending, coffee & tea, water, pantry and office supply solutions to our clients in the greater Nashville area including Murfreesboro, Smyrna, La Vergne, Mt. Juliet, Lebanon, Brentwood, Franklin, Gallatin, and Hendersonville. We're proud to call Middle Tennessee our home, and it would be our pleasure to be a part of your home away from home.


See how we can bring value to your business!
It would be our pleasure to learn more about your business and show you and we can help. Let us know if you are interested in a complimentary analysis of your current break room solutions.